There is not only just one shape of umbrella here in Hyades Umbrella. We are specialized at manufacturing Pagoda Umbrella, Dome Umbrella , Sakura Umbrella, One-piece Umbrella and Toy Umbrella . All of them not only has attractive appearance but also practical functionality. They work perfectly for rain and sun. It requested far more complicated workmanship and passion than making normal shape umbrella.
Whether you are a wholesaler, retailer or shops owner, our supreme Specialty Umbrella is the highlight for your product range.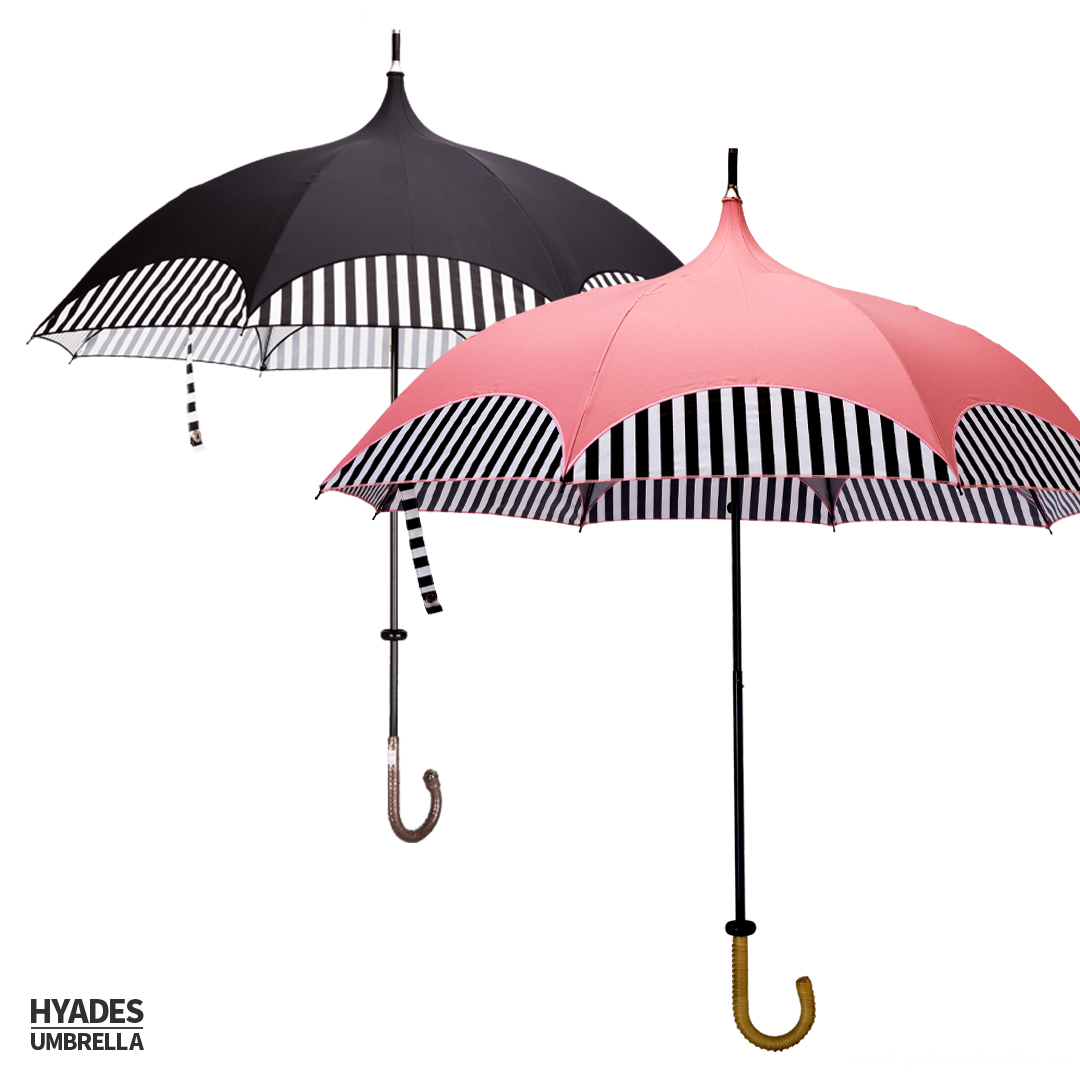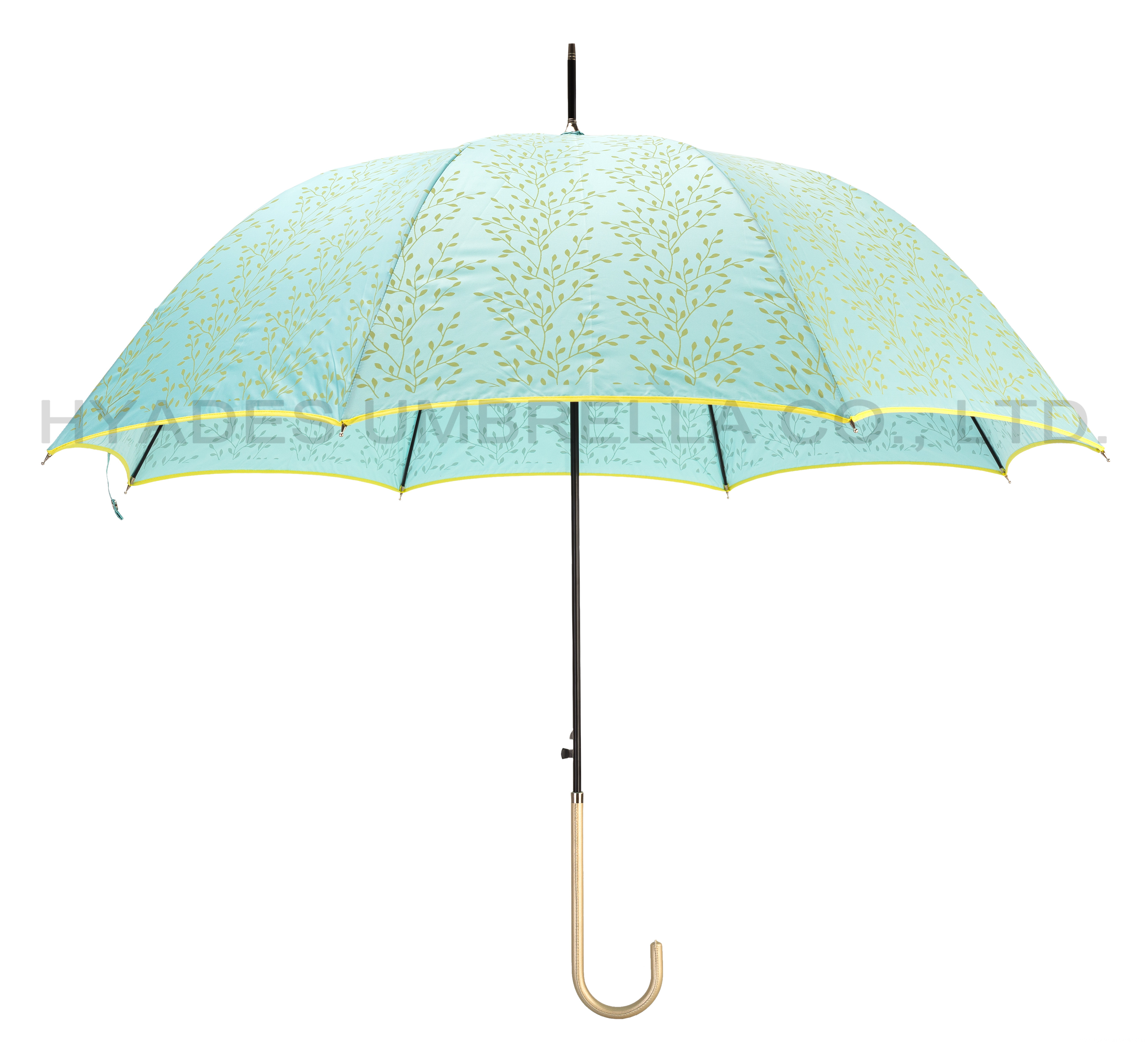 Material and Quality:
We use fabric with waterproof, water-repelling coating, Silver UV protection and Teflon. We have many styles, colors and a large fabric range from which to choose. Fabric types are included Cotton, Polyester, Nylon, Yarn-dye, and etc.
We select the highest specification materials for the frame for our Specialty Umbrella. The frame is made using carbon fiber, aluminum, fiberglass, wood and steel.
We have a wide range of handle designs available, using wood, bamboo, genuine leather, PU leather, and plastic.
OEM and Order Quantity:
We have been operating as one of the leading high end umbrella manufacturers in the world for over 30 years. We are well known for our OEM work!
We can provide customization for your designs and logo. What a great way to present your company to the world! A prestige product with your own company logo – give your company the class and style it deserves.
Flexible in order volume - orders can be in LCL or full container - MOQ can be discussed accordingly.
Specialty Umbrella Type:
Our Specialty Umbrella lines include - Pagoda Umbrella, Dome Umbrella, Sakura Umbrella, One-piece Umbrella and Toy Umbrella. Our reputation has been built on quality, design and service – all at a competitive price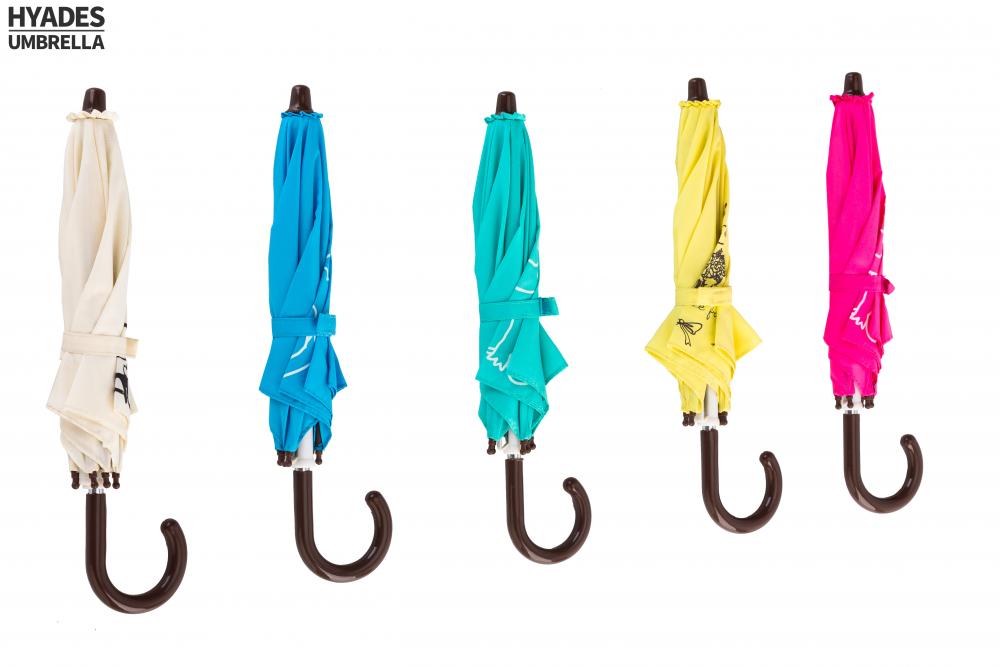 About us:
Hyades Umbrella Co., Ltd. is a Taiwanese company specializing in manufacturing various upmarket and designer brand umbrellas. Our company's mission is to achieve the highest standard of quality in the field and to go above and beyond our client's expectations.
Our product range from a Straight Umbrella, Folding Umbrella, Auto Open And Close Umbrella, through to Golf Umbrella; from Kids Umbrella ; from Mens Umbrella to Women's Umbrella.