Our Women's Folding Umbrella offers the perfect combination of style and convenience. The compact folding design is perfect for tossing in your purse or leaving in your car for a rainy day. These Folding Umbrellas also make the perfect party favor for weddings, baby showers, and more! Unlike other OEM/ODM ladies Folding Umbrella, each of our umbrellas undergoes a quality check before shipping to ensure utmost satisfaction. Place a women's folding umbrella bulk order today to get the best price on our compact, durable, and stylish umbrellas.
Our ladies folding parasol features various decoration from pico lace, ruffle lace, screen-print to embroidery. They will shine up your umbrella and parasol collection.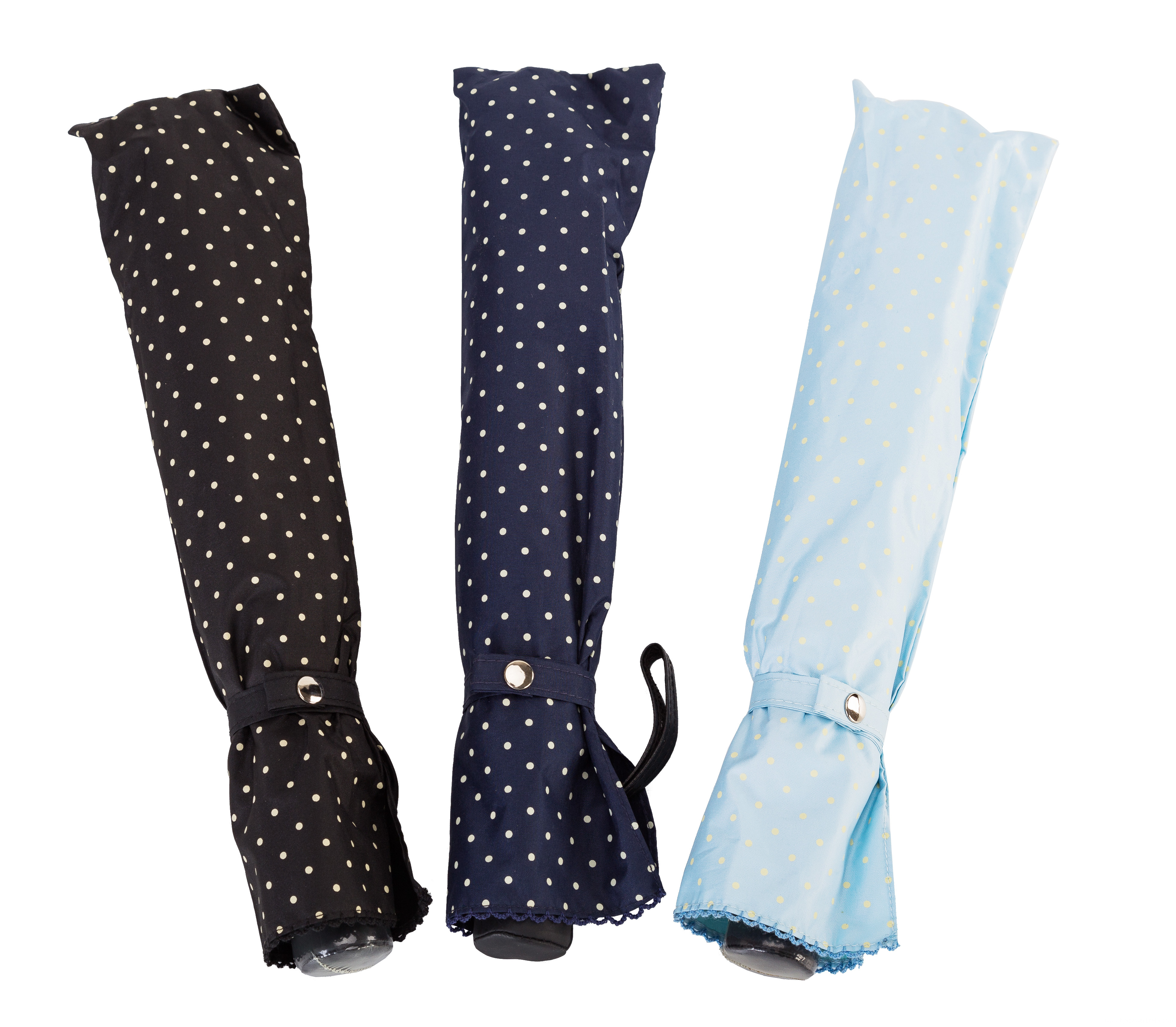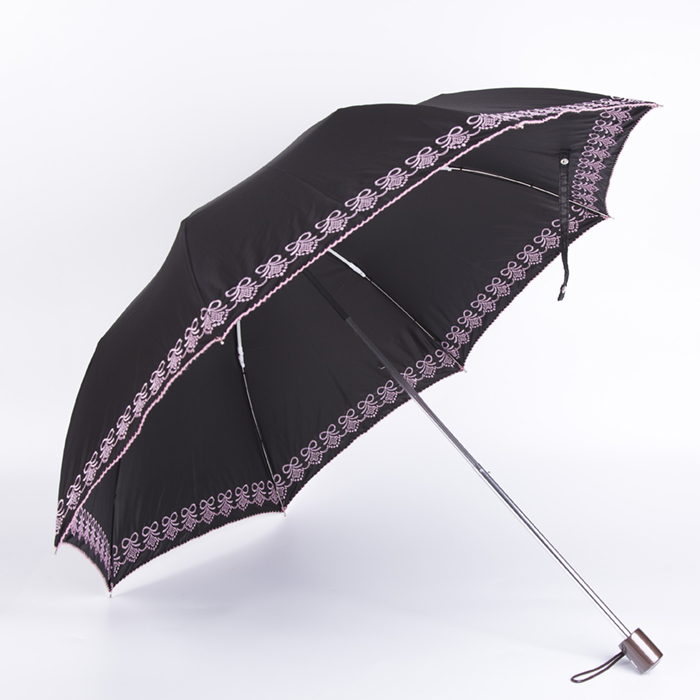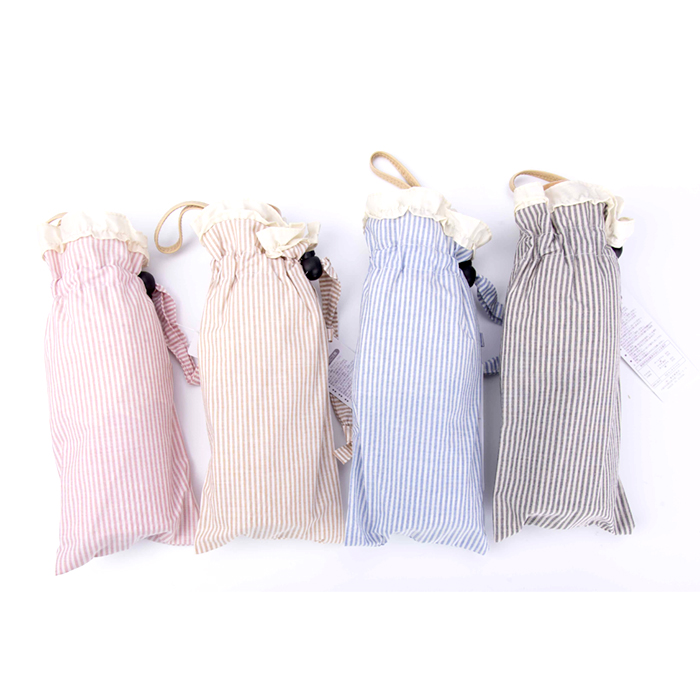 There are different fabric materials are using for our women's folding umbrella and parasol. Pongee is the lightest fabric among others. They can protect the user from sun by adding color coating or silver coating on the base.
Mix of cotton and polyester (TC) fabric is the thicker fabric material for Women's Umbrella. This is the signature fabric for sun parasol in Japan market. They are perfectly for sun blocking and small rains. An extra UV coating improves anti-UV performance tremendously. It can be made by yarn-dyed or just simply plain color base.
Cotton fabric is the thickest fabric among others. The organic texture is perfectly for sun parasol. All fabric we use is coated water-proof and water-repellent.
Contact us for more information on your range of women's folding umbrella. Or schedule a consult meeting with us. There are tones more details in umbrella materials and product procedure for you to design your range of umbrella collection.
We are the umbrella factory you can trust with!
About us:
Hyades Umbrella Co., Ltd. is a Taiwanese company specializing in manufacturing various upmarket and designer brand umbrellas. Our product range from a Straight Umbrella, folding umbrella, Auto Open And Close Umbrella, through to Golf Umbrella; from Kids Umbrella ; from Mens Umbrella to Women's umbrella.
Hyades Umbrella OEM order procedure: